Reading Time:
4
minutes
This week's article is about Naoshima, the art island in Japan's Seto Inland Sea (considered the Mediterranean of Japan). It's the story of how art transformed a remote Japanese island and its community. Naoshima is now one of the world's most unusual art and architecture destinations that most first-time visitors to Japan rarely visit. 
Naoshima island includes a group of museums and projects put together by the Benesse Corporation. Over thirty years ago, the company's former head, Soichiro Fukatake, was looking for a home for his art collection. Rather than build another beautiful building in one of Japan's larger cities, he wanted it to be in a place where it could have a local impact and be shared with the world.
To keep the island's beauty intact, Benesse hired Tadao Ando, the Pritzer Prize-winning architect, to design the museums and luxury lodgings. All were designed with low impact on the island's beauty and incorporated the tranquil Seto Inland Sea as the backdrop. Let's take a look at the highlights. 
Benesse House Museum
The Benesse House Museum combines a museum and hotel with nature, art, and architecture. Set high on high ground to capture the incredible views of the Seto Inland Sea. Artwork is displayed both in the buildings and natural surroundings, creating unique settings. These settings allow visitors to appreciate the art on a deeper level and think about "living well" while there. Painting, sculpture, and photography will delight you while you are there.
Chichu Museum
Tadeo Ando buried most of the Chichu Museum in the ground to keep the island's natural beauty intact. Touring this museum allows you to see how he used natural light to showcase the art. Another famous artist known for working with light is Monet, and there is an entire room dedicated to his waterlilies. James Turrell, an American artist, is featured in three rooms. His paintings are a perfect complement to the architecture as his works show the play of light. I have read this exhibit of James Turrell's works will surprise and challenge how you perceive the play of light.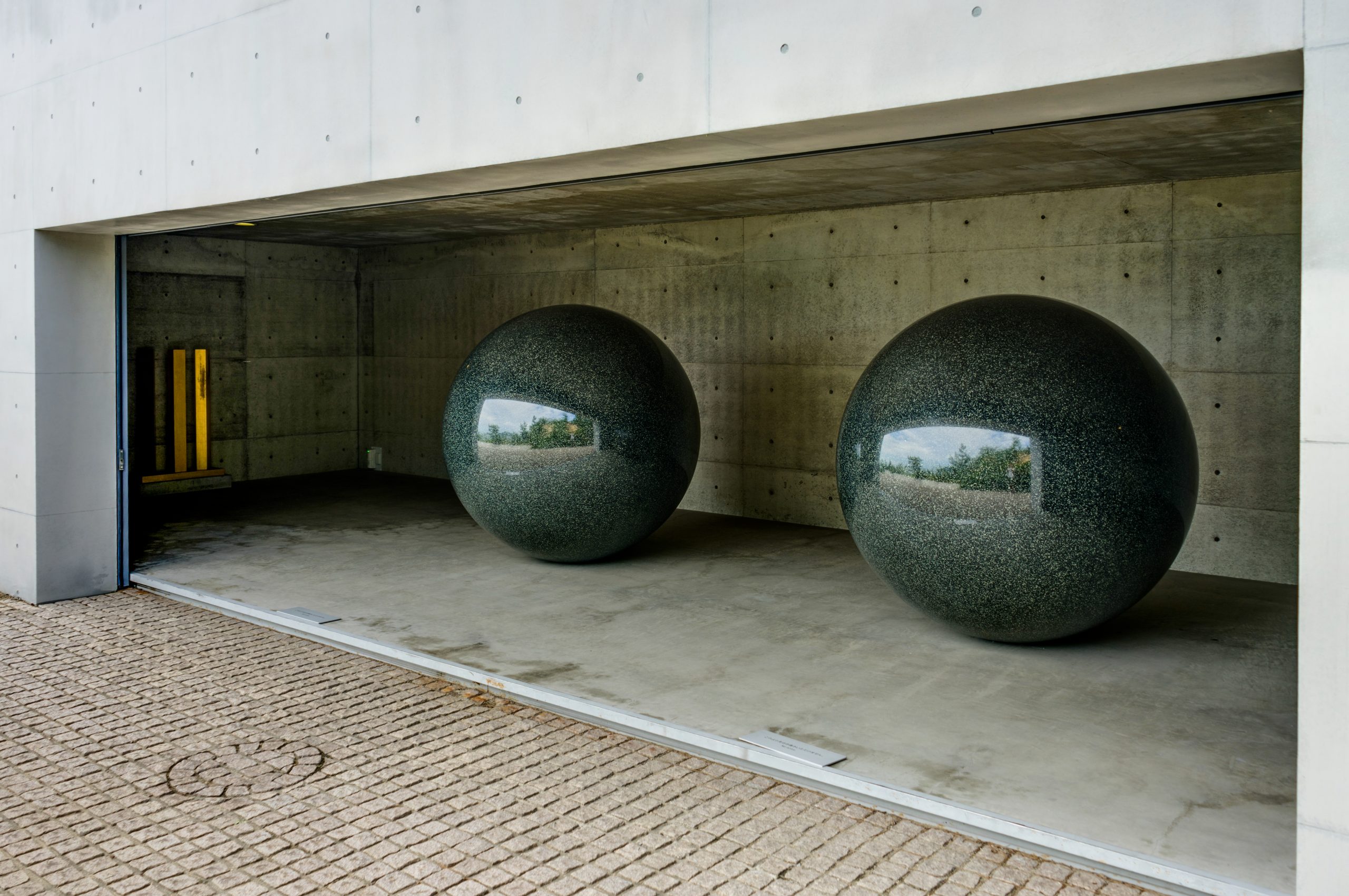 The Art House Project
The Art House project has seven locations, six traditional houses, and one shrine across Honmura, the village on Naoshima. Each site is a work of art, including the history and memories of the past. Located in a residential area, you will also see how the locals live, and they will eagerly interact with you. See below for the artwork created at a former stone mason's home.
Art Installations
Naoshima has a small population and stunning nature that is mostly undisturbed. The island is a treasure trove of art. You can enjoy the beautiful nature of the island in some of the many outdoor art pieces-al designed to take advantage of each location's natural beauty. From the moment you arrive and see the Yayoi Kusama's Yellow Pumpkin with the beautiful ocean backdrop, you know you are in a magical place. I love "Shipyard Works: Stern with Hole,"  a work by Shinro Ohtake. The blue light reflected from the sea creates a beautiful pattern.
Benesse House Hotel
Staying overnight at the Benesse House Hotel allows visitors to fully appreciate Andos' striking designs and the island's natural beauty. Your stay will give you special access to the museums and galleries outside of opening hours. Who doesn't love special access? Plus, their restaurant serves the finest French and Japanese cuisine!
How to get to Naoshima Island
Naoshima is between Osaka and Hiroshima in the Seto Inland Sea. It is approximately three hours and a 20-minute ferry ride from Osaka. Some cruise lines include a shore excursion to Naoshima as they sail through the tranquil Seto Inland Sea of Japan, making the logistics so much easier.
To learn more about a cultural exploration of Japan, click here for the itinerary. Or you can reach out to me, and I can design the perfect cultural exploration of Japan for you and your interests.